Urban Chic Collectie
Ontdek onze nieuwe collectie 'Urban Chic', dé look voor dit seizoen! Geïnspireerd op prachtige warme kleuren met een chique touch zodat jij kan stralen. Of je nu houdt van kettingen met bedeltjes, stoere armbandjes of statement oorbellen, de Urban Chic collectie heeft het allemaal.
Nieuwsgierig geworden naar de nieuwe collectie, lees dan snel verder!
Sieraden voor de lange termijn
De herfstperiode is van start gegaan en dit brengt vaak regenachtige dagen met zich mee. De Stainless Steel sieraden zijn weerbestendig en roesten niet. De sieraden zullen hun kleur en glans behouden tijdens de koude dagen. In de Urban Chic collectie vind je ook een aantal schitterende kralenkettingen. De kralenkettingen zijn er in drie kleuren: donkerblauw, zwart en groen. Deze tijdloze tinten zijn geschikt voor de herfst en de winter. Zelfs na langdurig dragen, behouden de kettingen hun diepe kleuren.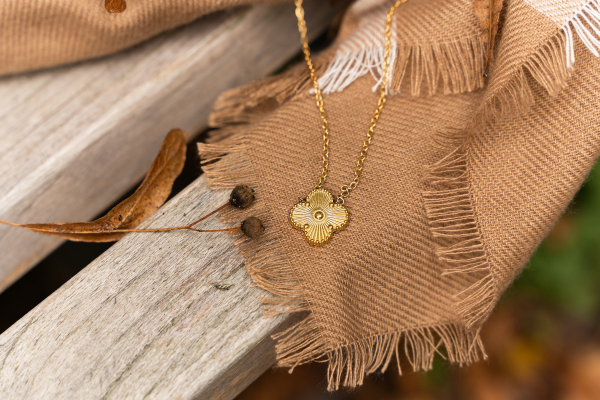 Helder donkergroen en magische donkerblauw
In de Urban Chic collectie zie je onder andere sieraden in de kleuren donkergroen en donkerblauw. Wil jij een subtiele kleur toevoegen aan je outfit, dan is de donkergroene kralenketting wellicht iets voor jou! 
Donkerblauw is een veelzijdige kleur die goed combineert met andere kleuren, waaronder zilver en goud, wat het gemakkelijk maakt om donkerblauwe sieraden aan te passen aan verschillende stijlen en gelegenheden. Het is geschikt voor zowel casual als formele outfits en voegt een vleugje elegantie en diepte toe aan elke look.
De kleuren van de kralenkettingen zijn tijdloos, stralen elegantie uit en voegen kleur toe aan iedere outfit. Een betrouwbaar en stijlvol sieraad, een echte upgrade en toevoeging aan je persoonlijke stijl dus!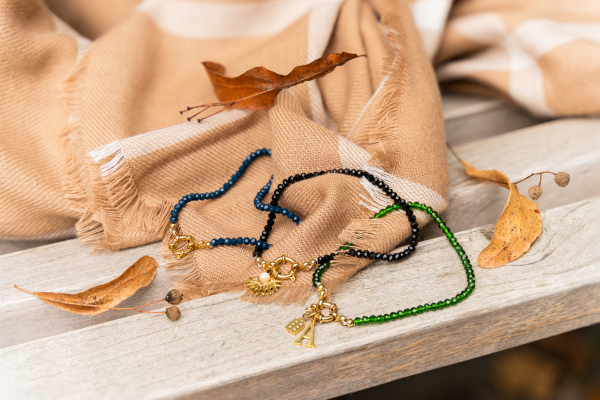 Mixen en matchen van bedels
Personaliseer de kralenketting met een van de drie nieuwe Urban Chic bedels of met een van onze andere stainless steel bedels. Denk bijvoorbeeld aan jouw eigen initiaal of die van jouw geliefde. Of misschien is een hartjes bedel meer jouw stijl! 
Leuk weetje: De bedel met het grachtenpand uit de Urban Chic collectie past heel goed bij KAYA Sieraden. Wij zijn een lokaal bedrijf, alle sieraden worden in ons atelier in Leiden met veel zorg gemaakt.
Statement oorbellen
Stainless steel statement oorbellen zijn de ultieme keuze voor wie wilt schitteren! De oorbellen trekken de aandacht en voegen een vleugje glamour toe aan elke outfit, of het nu voor dagelijks gebruik is of voor een speciale gelegenheid. De gouden kleur straalt luxe uit en past bij diverse kleuren en stijlen. Voor welke statement oorbellen ga jij?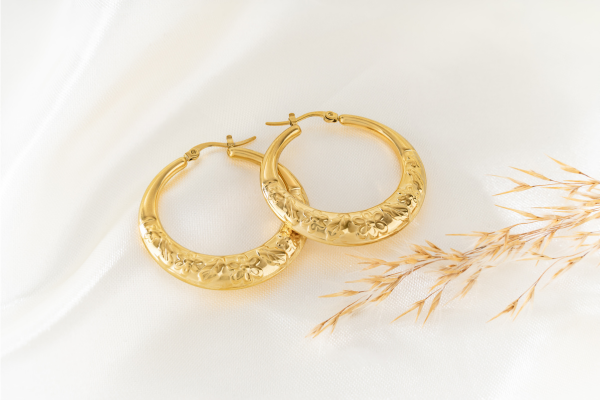 Combineren met andere sieraden
Het layeren (laagjes aanbrengen) van sieraden heeft de afgelopen zomer haar opkomst gemaakt en zal deze herfst en winter ook een trend zijn. Je kunt verschillende stijlen gemakkelijk combineren tot een prachtig resultaat. Een gepersonaliseerde ketting uit de Urban Chic collectie past overal bij. Je kunt het zo gek nog niet bedenken! Let goed op de verschillende maten van onze kettingen om het layered effect te kunnen creëren. Waar ga jij voor? Alles is mogelijk!
Vergeet ook de armbandjes niet! Je geeft je outfit een speelse touch door meerdere armbandjes te dragen. Zo is de kralenarmband 'Urban Chic' perfect te combineren met een klaver armband.
Dus mix - and - match de sieraden uit de Urban Chic collectie totdat je tevreden bent!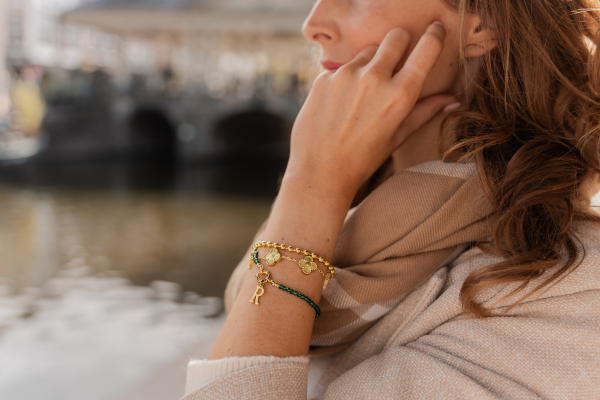 Leuk om cadeau te geven
De sieraden uit de Urban Chic collectie vormen niet alleen een prachtige aanvulling op je eigen stijl, maar zijn ook het perfecte cadeau voor dierbaren. Tijdens de feestelijke herfst- en wintermaanden bieden deze sieraden een mooie blijk van waardering en liefde. De veelzijdigheid van de kleuren maken ze geschikt voor elke persoonlijke stijl. Of het nu voor een vriendin, moeder of zus is. Verras je dierbaren met een cadeau dat niet alleen mooi is, maar ook lang mee mag gaan. Het ideale cadeau!
Auteur: Tanja Rakhou is eigenaar van KAYA Sieraden. Dé sieraden webshop voor gepersonaliseerde sieraden voor een scherpe prijs en degelijke kwaliteit.