"You happy, we happy" that's our motto. Our jewelry is designed with the utmost attention and made.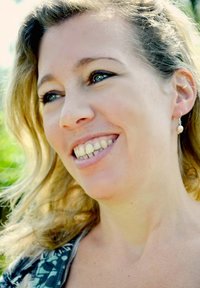 But in the unlikely event something is going on, we always try together to find a solution.
You can give us the best
mail
via
[email protected]
),
chat
with us (button bottom right site), we often respond the same day.
You
can also
call:
00,386 to 51,671,155. This is a foreign number (within Europe) because Tanja partially residing abroad.
14 days 100% satisfaction guarantee
You can your jewelry always return receipt for whatever reason up to 14 days (with exception of custom made graveersieraden).
Do you want a long-term exchange (for example, gifts, I do), this is always negotiable. Send an email to [email protected]
Do not fit the jewel No problem. We will exchange it free of charge for you. The only thing you paid for itself once the postage of returning items.
Engraved jewelry
These are specicaal for you, made to measure. This jewelry is for us unsaleable after return. Therefore graveersieraden fall outside the 14-day warranty.
If we made a mistake (eg,. A misspelling of a name), from our side, we will take this course for our account and you will receive a new ornament.
Returns
We do our best to inform you about the jewelry. Extensive and complete Are you still not completely satisfied, for any reason, you can return the jewelry after receipt. Please follow the following procedure:

1) within 14 days of receipt of your jewelry, contact [email protected]
Mentioned in the return:
- Your name
- Your bank account into which we will refund the purchase price
- Invoice number
- Reason for return
2) You receive from us this message.
Then you can jewelery (within 21 days of receiving your order) to return to the following address:
KAYA jewelry
Tawny Street 9
2333 VD Leiden
3) Until the shipment is received by us, is normally the responsibility of the returned product to the customer.
But our philosophy is trust, so we will Immediately after you have stated that the package on the bus is gone your purchase price refund.
4) The cost of return will be borne by you and are not reimbursed.
5) Do not use the 100% tevredenheidsgarantatie, then the sale 14 days after receipt of the jewelry final.
Warranty
KAYA try as much as possible to pursue a satisfied customer. Therefore, we try to be our warranty, but not unlimited. As smoothly as possible
The Dutch law states that a consumer can expect a piece of jewelry for a logical term 'sound'. That means you may assume that you ordered product in normal use will last a long time to expect out.
Within the period of warranty you can get a product that is defective return it to us for repair or - if repair fails - replacement for a similar product.

There are some exceptions:
Discoloration of precious metals
Sterling silver can discolor (oxidize) by exposure to oxygen, perfume and sweat.
This discoloration can be prevented in most cases or remedy by brushing with a special cloth for jewelry.

* Wear of silver or silver-plated parts
A silvered piece of jewelery has a thin layer of silver on a surface of non-noble metal.
In ordinary everyday use that layer can wear off, for example, by contact with other parts of the jewelry or clothing.

* Scratches or dulling of smooth surfaces
Jewelry with smooth surfaces can be dulled by tiny scratches. In the case of a piece of jewelry that consists of several components that scratches can arise because the components move over or against each other.

* Rupture of a necklace or bracelet
KAYA only offers necklaces and bracelets of high quality.
The reasons why a chain can break anyway (eg. Linger somewhere behind a small child what the chain grabs) give no warranty.

* Damage caused by improper cleaning
A piece of jewelry is a delicate subject that is often made of soft, sensitive materials (such as silver) exists. Damage caused by improper cleaning (eg. By sanding or using chemicals) does not fall explicitly within the warranty.


Repair
Of course, we understand that it is annoying that a piece of jewelry is not covered under warranty. Therefore, we offer jewelry that are purchased within four months of the following:
Pearl Bracelet silver: at cost or 6 euros, a new bracelet made and sent.
Pearl Bracelet Silver / Pearl Necklace: a at cost 9 euros a new bracelet made and sent.
Other jewelery You will receive a 50% discount for a new piece of jewelry
To makan of these repair use, we ask you to mail to
[email protected]
A picture of the broken jewelery We then will contact you.
Company
KAYA Jewelry, Tawny 9, 2333 VD Leiden (no street address)
Email:
[email protected]
Tel: 00386-51671155
Other information
Bank account number: NL52RABO0171663608 tnv Kaya jewelry
Bic: RABONL2U
VAT number: NL175260837
Chamber of Commerce registration number: 54484529
Shipping
Your order will be free delivery spend € 30 This amount you pay € 1 postage. All shipments fit through the letterbox, so you do not have to stay home. The risk of transmission lies with the buyer. Do you want more security, then choose to send insured (€ 1.95).
Delivery
KAYA jewelry will be within 3 to 5 business days to deliver your order to you depending on your chosen piece of jewelery. The period of time from the moment the payment is received by us. Do you have a rush order, please leave a message in the mail or via chat, we'll see what we can do.
How can I return my gift card?
Fill in the Gift Voucher code in the 'discount code'. Then click on 'Activate'.
Finished shopping? Click "Checkout".
Is payment secure?
Payment via our website is 100% safe because we work with the Rabobank OmniKassa. You run no risk.

I get a message when my payment has come in?
Of course you will receive the same message by email.
After that you order in behandling and will take approximately 3 to 4 days before you in your home the jewelry.

In what ways can I pay?
You have come multiple payment options. All our payment methods are guaranteed safe. You can choose from the following options:
iDEAL
You can securely pay with iDEAL KAYA in your trusted Internet payment.
Paypall

Use the Paypall checkout button after placing your order.
Or transfer the money to our account Paypall
[email protected]
The money is in our account within 5 minutes and your shipment is not delayed.


Mastercard
With MasterCard SecureCode, you can safely pay online with your credit card. The 3D Secure security payment is done with the MasterCard Secure Code.
Visa

With Visa, you can pay securely online. The 3D Secure security payment is done with Maestro SecureCode.
MiniTix

MiniTix is a secure online payment methods like Rabo SMS Payments and Hyves Checkout.
Bank transfer
You can always transfer money by wire transfer. Transfer the total (including the order number) to bank account in the name of NL52RABO0171663608 KAYA jewelry. Once your payment is received, we take the order pending, takes into account 2 to 3 days over book time.